Meet Whiskers the dog my 14th beanie boos in my collection. He is a Grey Schnauzer type of dog. He is white with a little gray.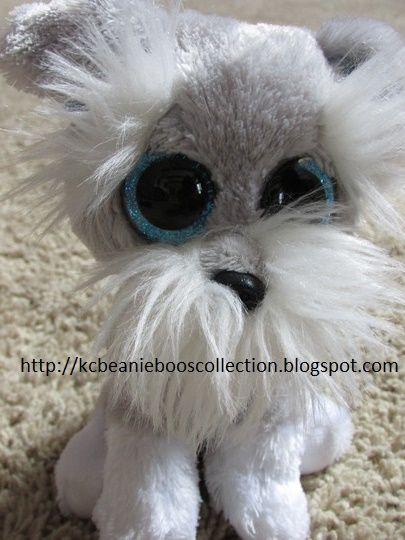 Whiskers birthday is on March 13th. Whiskers never growl except at strangers. He wants you to know that he thinks there's a danger.


I wonder if Whiskers will get along with Maggie, our Pitbull and Mollie our Rat Terrier. I am sure that they will have fun running and chasing each other in our backyard.
How about you? Do you have a pet dog? What kind is it?