I want you to meet my 20th beanie boo in my collection. She is Glamour the Pink Leopard.
Glamour was born on May 5th. We bought Glamour in Rite Aide pharmacy.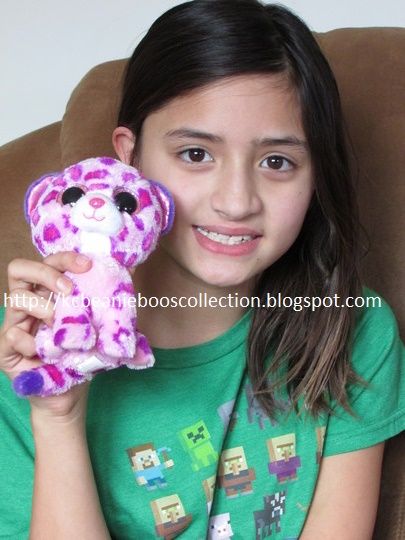 There are no better colors than purple and pink which Glamour has. They make Glamour so pretty which she thinks. I agreed Glamour is so pretty.