I want you to meet Grapes the Monkey. It is my 18th beanie boo in my collection.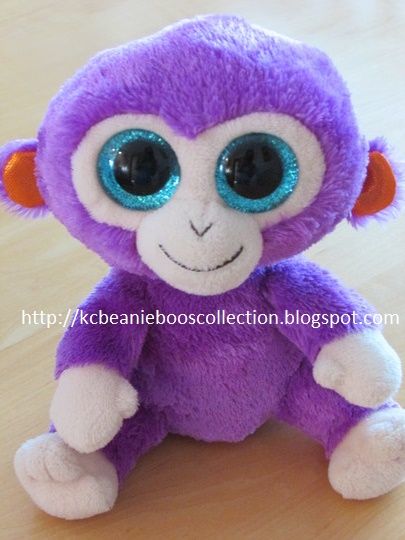 Grapes the Monkey' birthday is on April the 1st. Grapes loves to swing in the trees. Grapes love to leap all around. If you give Grapes the bananas, she will jump on the ground.
We bought Grapes in Rite Aide our local neighborhood pharmacy. By the way, I also loves to eat grapes the fruits.