I want you to meet Maddie, the brown dog with a bow. Maddie's birthday is on March 28th. Maddie is my 22nd beanie boos in my collection.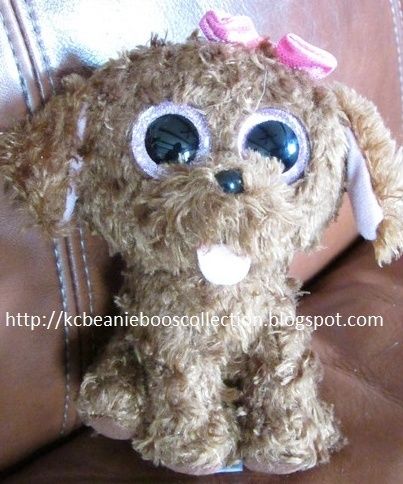 Everyone thinks that Maddie is so cute. She prefers a dog treat instead of fruit.
I wonder if Maddie will play with our dogs Maggie, the Pitbull and Molly the rat terrier. They are friendly dogs but sometimes they get so excited that they both bark constantly.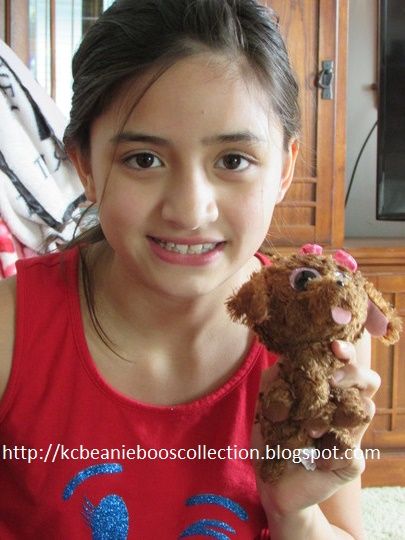 How about you? Do you have a pet dog too?